THU, October 19th on BrandTalk Radio…
Blowing your own horn in a noisy world and making sure you're heard above the din…BLACK BELT MINDSET for Business on BrandTalk! 5:30 PM ET!
First of all, if you're going to talk the talk, you'd better walk the walk…and you better have a walk you can talk about.
Mastery is not about being the best. It's about being better…always.
The true Master is always a work in progress. Why anyone would want to stop learning, growing and adapting to new opportunities is beyond me. If you don't want to learn, grow and develop…
…get away from me. You're lazy, complacent and apathetic- and you're probably contagious.
Assuming you are motivated and engaged in the process of continual personal and professional development…how do you apply that to your business or career?
And how do you stand out from the crowd?
Well- that's why I emphasize authentic Mastery before I talk about how to market it. Before you start blowing your horn, be damn sure you have something genuine to blow about.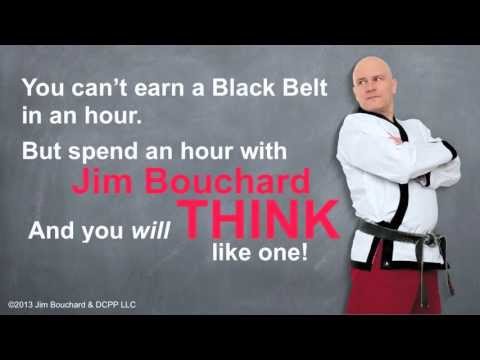 Be a consummate expert in your field- I don't care if that's running a Fortune 500 company or cutting lawns. Anyone with relatively the same education, training or experience can do what you're doing.
The best in any position are the Masters. The distinguishing characteristic of the Master is Wisdom…
Wisdom is the combination of knowledge, experience and- awareness. Wisdom is never a static quantity; it's an evolving and expanding state of being.
It means you care about what you do and you always want to learn more and do it better.
THAT's how you're going to stand out in the crowd.
The mechanics of marketing yourself have never been easier. The internet alone provides unrestricted access to a global audience…even if nobody has ever heard of you and even if you're budget is whatever you can borrow to get by this week.
However- the internet is crowded territory too. There are no more wide open frontiers with just a few people standing out in a vast, open space.
If you want to stand out you must first distinguish yourself as an expert in your field…then use every means at your disposal to share your expertise with the market.
This takes Discipline, Focus and Perseverance…
Overnight success is rare. Scratch someone considered an overnight success and you're likely to find a hide toughened by constant and persistent effort. The overnight part is usually just the moment the market seems to recognize that effort.
You must feel confident in what you're going to shout about. Once you're confident that you can stand among the best hearts and minds in your area of expertise, then you're ready to start blowing your horn.
Jim Bouchard
Speaker and Author of THINK Like a BLACK BELT
Learn exactly how to differentiate yourself from the competition…and how to make sure people know about it!
Also available as an online program at Udemy…
CLICK HERE for DISCOUNT on enrollment!