FOR IMMEDIATE RELEASE: Maine author launches "The Respect Project" with a crowdfunding drive
Brunswick, Maine – 2/24/2014
Rather than going the often slow and sometimes discouraging route to fund and publish books, authors are now turning to "crowdsourcing." One Maine author is using this method to launch his next book and other components of what he's calling, "The Respect Project."
Jim Bouchard saw a need he's trying to fill with his fourth book. The Respect Project is a response to the growing problem of disrespect and incivility in our society," said Bouchard, "a problem that is costing American business billions of dollars and even more importantly, a problem that is costing lives."
Bouchard is a nationally renowned speaker, author who appears frequently on radio and television. He's best known as the author of THINK Like a BLACK BELT.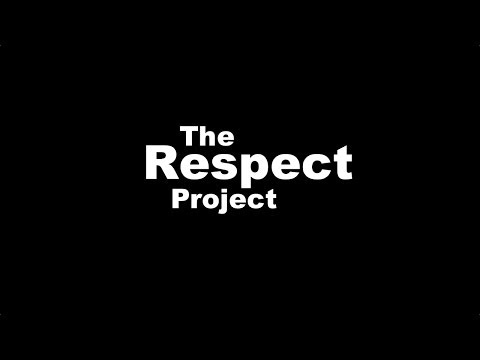 Disrespect killing people?
Bouchard points to the increased level of incivility and bullying, particularly in social media, that is blamed for violence and suicide across the country.
"The debate as to whether there is fault, whether a cyber-bully is responsible for a suicide is still hot," Bouchard adds, "but the reality that bullying is a contributing factor is indisputable."
The Respect Project consists of three major phases: a book, training programs and a media campaign.
Why did Bouchard decide to use crowdfunding instead of going the traditional route?
"Crowdfunding is an exciting new way to support a project that gives us a lot more latitude and helps us get the project moving much faster," said Bouchard. "The best part is that a lot of caring people can get involved, and they get some terrific bonuses for helping our effort."
Hosted on RocketHub, one of the most reputable crowdfunding platforms, contributors receive "goods" in return for their donations. Everyone who participates will receive a copy of The Respect Project book signed by the author for as little as $35. Higher level contributors receive a half or full day Respect Project training session onsite at their location.
The Respect Project is not a "non-profit" enterprise and contributions are not tax deductible. However, Bouchard adds, "Once the project reaches it's goal, twenty percent of all future profits will be contributed to organizations that research and promote the values of respect and civility in business and in our society."
CLICK HERE for The Respect Project Page on RocketHub.
####
MEDIA…
For more information or to schedule an interview, please contact Alex Armstrong at 800-786-8502 or by email: Alex@JimBouchard.org.
Click here for a list of media appearances…
Here are some recent articles by Jim on the topic of Respect and Civility…