Jim Bouchard is an inspiring, entertaining and engaging guest. Whether you're talking business, personal development or inspirational Jim's message of Black Belt Mindset is timely, important and connects with audiences from every demographic!
FOX News Live with Harris Faulkner
Click here for video…
"You're a young Wayne Dyer!"
Joey Reynolds
Legendary radio personality and host of All Night with Joey Reynolds, WNBC-TV & WOR, NY
Book Jim for your show! Call Alex Armstrong at 800-786-8502 or email Alex@JimBouchard.org!
Jim's recent appearances include FOX News Live with Harris Faulkner, BBC Worldview, FOX News Strategy Room with Eric Bolling; FOX Across America with Spencer Hughes; The Grinder Show with David Webb on 970 The Talk of New York; The Joey Reynolds Show on WOR, New York; The Jordan Rich Show, WBZ, Boston and the Vince Tracy Show from Costa Blanca, Spain! Click here for a complete list of media appearances.
"…a much needed roundhouse kick to laziness and complacency for those of us who need that spark to make our dreams come true. Jim understands masterfully the age old premise that you have to THINK your way to a better life…by turning thoughts into positive action. Don't just sit there…do something!"
Spencer Hughes
Host of FOX ACROSS AMERICA, Foxnewstalk on XM & SIRIUS
foxacrossamerica.com
"…I've had thousands of experts on my show – Jim Bouchard stands out among the best."
Kurt Schemers
Creator and host of  Traders Nation(tm)
KurtSchemers.com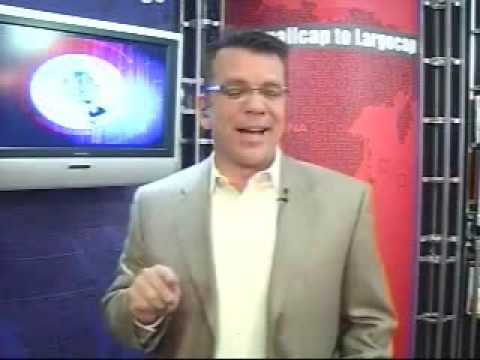 "We made great radio today that will benefit a whole lot of people; thank you for that! You were awesome!"
Deb Neuman
Back to Business on VOM Clear Channel
Jim is now a regular on "Two Maine Women" with Deb Davis and Tam Veilleux on WLOB, Portland, Maine.
Come to "Black Belt Class" on Two Maine Women!
Partial list of media appearances…
IFV News with Marcella Palmer
Creating Cooperative Kids TV, Enfield, CT
The Kim Pagano Show, 1590 KTVA
The Full Monty Leadership Show with Dov Baron
FOX News Strategy Room with Eric Bolling
BBC Worldview
Fox Across America with Spencer Hughes, Fox Talk Radio Network & Sirius-XM
Connect FM with Mary-Lynn Foster, Chicago-Champaign
Special segment on bullying here…
The Joey Reynolds Show, WOR, New York
The Mike Church Show, Sirius-XM Patriot
The Jordan Rich Show, WBZ, Boston
Livin' Large with Geoff Pinkus, WIND, Chicago
The Grinder Show with David Webb, 970 am The Talk of New York
PI Window on Business with Jon Hansen, Ottawa
Traders Nation with Kurt Schemers
Featured in ACCOMPLISH Magazine
Featured in Exceptional People Magazine
Clever Minds Radio with Mr. Z, KLAV- The Talk of Las Vegas
The Vince Tracy Show, Costa Blanca, Spain
Mind Your Own Business, WLOB, Portland, Maine
Money Talks with Alison Hinson, WMPG, Portland, Maine
Two Maine Women, WLOB, Portland, Maine
Good Day Maine, FOX 23 TV, Portland, Maine
Your Partner in Success Show with Denise Griffitts
The Ted & Ray Show, WLOB, Portland, Maine
Back to Business with Deb Neuman, Voice of Maine Radio Network
Maine Ahead Magazine-Intelligence & inspiration for people in charge…
The Brand New TV Show, WPME
Getting Your Money's Worth TV with Judith West, New York
Manifesting the Power with Leyla Hur
Work Matters with Nan Russell
Our Towns with Connie Hartley
The Trish Frisbee Show, WTBQ, New Jersey
Let's Just Talk with Kathryn Raaker, WCVX, Cincinnati
MoneyDots Radio with Barbara Alexander, Monterey, California and nationally syndicated
The Michael Dresser Show, nationally syndicated
Something You Should Know with Mike Carruthers
Diva Radio Toolbox with Angie Strader
The Frankie Boyer Show, WXBR, Boston
1550 Magazine, WNTN, Boston
Knucklehead Radio with Jack Jackson, WRBC, Lewiston, Maine and globally distributed
Europe's Secret to Success with Natasha Aubudurham
Effective Leadership in Today's Changing World with Terri Hall, KXLO, Lewiston, Montana